Miracle League of Findlay
"Miracle League is dedicated to promoting the health and well being of individuals with disabilities while educating the public and promoting a greater understanding of matters concerning individuals with disabilities."

---
Welcome to Our New Executive Director Katy Erford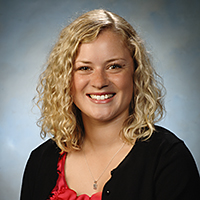 Hi, my name is Katy Erford and I'm so excited to start as Executive Director of the Miracle League of Findlay!   Findlay has been my home for 6 years and I'm thrilled to be able to serve this amazing community in this role. I have a 3 year old son with cerebral palsy and he has the best smile. I can't wait to see everyone's smiles out on the field this spring.  We will begin spring registration very soon.  In the meantime if you have any questions or want to get more involved in the program please feel free to email me at  findlaymiracleleaguedirector@gmail.com   Let's get ready to play spring ball!
---
Miracle League All-Star Game Highlights
---

Welcome to The Miracle LeagueFindlay. The Miracle League of Findlay is a non-profit organization focused on providing a safe and enjoyable team sport experience for kids and young adults with disabilities regardless of his or her experience level of ability. Players ages 5 and up are welcome.  Check out the Miracle League Video


For those interested in becoming a volunteer The Miracle League of Findlay click the Registration link, create an account and sign-up as a volunteer.
---
Miracle League of Findlay a field of dreams
Cal Ripken, Jr. once said you could be a kid for as long as you want – when you play baseball. But for kids with disabilities, that just hasn't been the reality locally. Well, not anymore. But for kids with disabilities, that just hasn't been the reality locally. Well, not anymore.  Read this article by clicking here